Upcoming Events
Hospitality will be offered on the second Sunday of the month at Saint Bridget and the last Sunday of the month at Our Lady of Fatima.
On the last Sunday of each month, faith formation families are invited to join us as a community of faith. More details will be shared by the faith formation team.
Join us for a barbecue, games, petting zoo, and Deacon John's "famous" cake walk!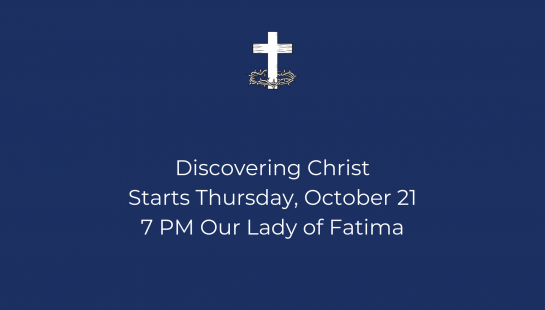 Discovering Christ helps people enter into or renew a personal relationship with Jesus Christ, in a personal and supportive community setting. Each session includes a meal, video, and small group discussion.
Contact us for further details on upcoming events.