FAITH FORMATION
Faith Formation will relaunch Fall 2022 Join us this Summer for our Summer Adventure Camp!
Celebrating a great year!
Looking forward to Fall 2022
Come back soon to learn more about our 2022-23 program registration opening soon! If you are looking for fun this Summer, consider registering for our Summer VBS camp, Summer Adventure!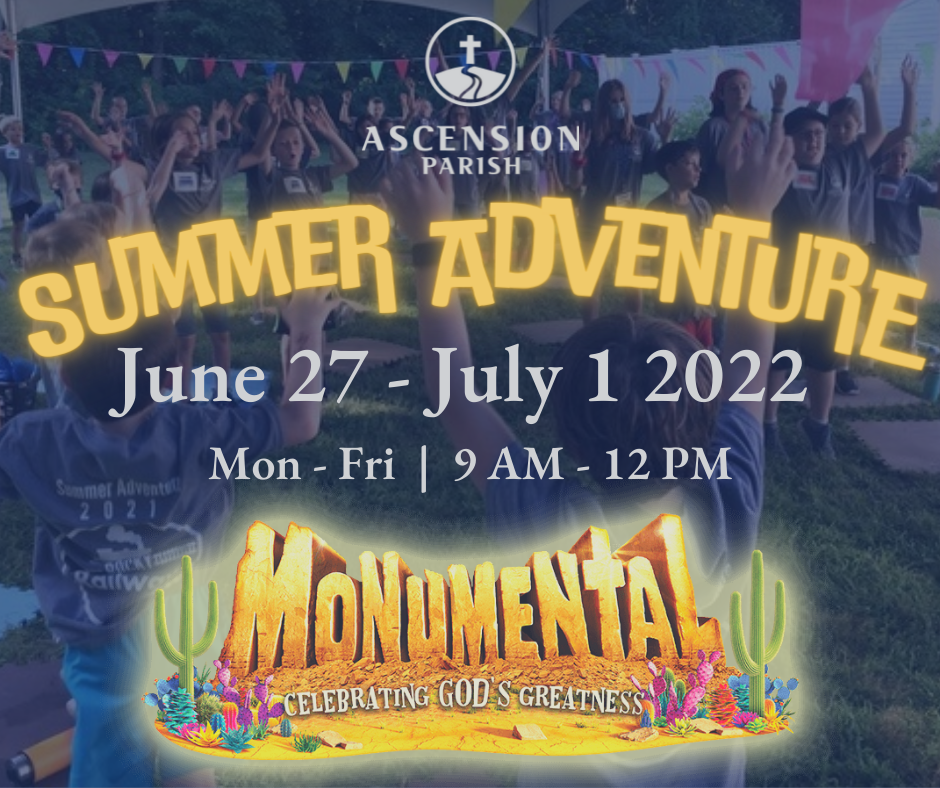 What did Faith Formation look like 2021-22?
Moved by our call to empower parents and support the entire family on the path to a better life, Faith Formation implemented a curriculum to do just that. Using centralized lesson plans, the sessions are designed to ignite children's prayer life and provide parents the tools to enkindle Christ in their Home. Across grades 1-10 faith formation sessions incorporate two parts: the first half gathered in large group led by our Faith Formation staff and ends in small groups where each child can reflect, discuss, and pray together. While Cate, Therese, and Kayla lead the large groups, we invite catechists to lead our small groups. Each lesson is entirely designed by our Faith Formation team to incorporate our Message Series, the Gospel, and above all to form our children's relationship with Jesus Christ. On the last Sunday of each month we offer a Family Session where the entire family can come to be formed in the Body of Christ.