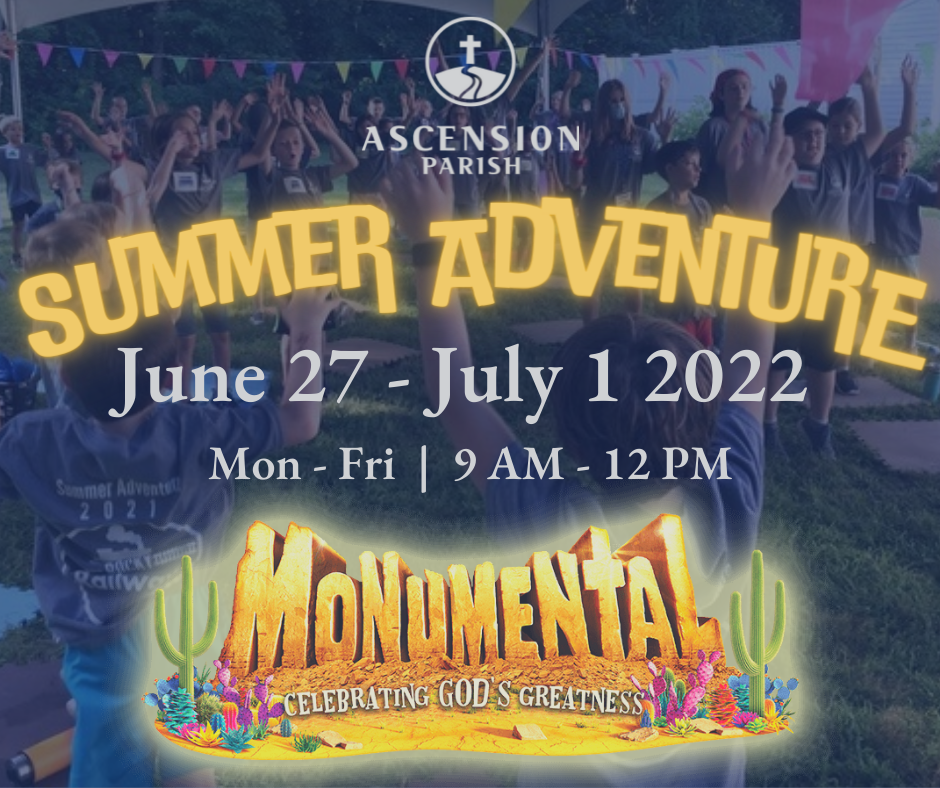 Registration has been closed, but we still have space to accept a few more campers. If you are still looking to register your child, please contact Therese Agra.
For information on payment please see our FAQ section below!
Who can attend?
Anyone ages three and up! Our preschoolers will travel through the day together with our Coordinator of Children's Ministry, Cate Cioni. Middle-High Schoolers interested in being a crew leader can help our young participants enjoy the day, and anyone interested in being a volunteer to help with the day is invited to join us!
What does the day look like?
This 9 AM- 12 PM camp is designed in stations. Each child will be assigned a group at the beginning of the week that they will travel with through the stations. Each day we discuss a different Bible point, learn about the Eucharist, and enjoy crafts, music, and friendship! A snack is provided midway through the day.
When is the latest I can register?
Please register your child(ren) by Sunday, June 5.
How much is admission?
The rate is $125 per child using the link given above -As always, if payment is an issue, please let us know and we can discuss scholarship options-Crew leaders do not pay-Payment is due at your earliest convenience-Once you get to the link: choose "one time payment" and click the fund labeled "Summer Adventure"